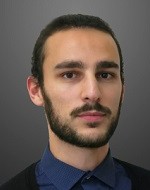 Senior Researcher,
Responsible Mining Foundation
---
Pierre De Pasquale is a mining engineer, specialised in explosives and technical development. He has extensive international experience, and led R&D projects in both open-pit and underground mining around the world, in places such as Guinea, Côte d'Ivoire, Peru, Sweden and the UK. He is now a Senior Researcher at the Responsible Mining Foundation, which he joined in 2016. His knowledge of the mining sector spans from the highly-technical to the broad economic, environmental, social and governance issues. Pierre De Pasquale holds a Master of Science degree from the ICAM Lille engineering school and a Specialty Certification in International Relations from the CNAM Paris.
---
Responsible Mining - it can be done
The results of the 2108 Responsible Mining Index show that responsible mining is a realistic goal – it can be done. And good practice is seen not only in a few leading companies – a wide range of companies demonstrate responsible practice on particular issues. The Index key findings clearly point to how companies can learn from the leading practices of their peers to adopt responsible practices across the full range of EESG issues. This will go a long way towards meeting society expectations and will greatly strengthen the contribution of mining companies to the UN Sustainable Development Goals. The Responsible Mining Index 2018, aims to encourage continuous improvement in responsible mining and support leading practice and learning. The Index is an evidence-based assessment that covers 30 large-scale mining companies, which together represent a quarter of the global production of mined commodities and operate over 700 mines in more than 40 countries.
---